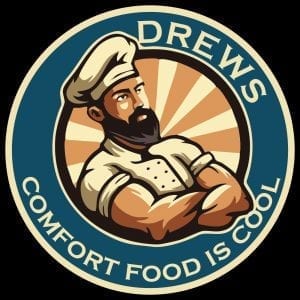 Pork Festival For the Coming Week
PORCHETTA ITALIAN ROAST PORK BELLY ROLL
(380.00 serves 6-8)
Slow-roasted fennel-scented juicy pork surrounded with crisp, crackling skin, is the perfect centerpiece for a special-occasional meal. While most recipes call for pork loin and pork belly, this all-belly version makes for an extra-aromatic, crispy and salty twist on the CLASSIC.
SPICY PORK STEW WITH CHICKPEAS AND SAUSAGE
(150.00 serves 4)
A spicy, hearty stew with pork shoulder, sausage, chickpeas and onions, garlic and paprika.
ROAST PORK SOUP
(150.00 serves 4)
This well-seasoned, satisfying soup has a rich full-bodied broth brimming with tender chunks of pork, potatoes and navy beans. It's been a family favorite for years. Served with cornbread, it's one of my comfort foods in winter.
SOUTH AMERICAN STICKY PORK RIBS
(380.00 serves 6-8)
(A Whopping 2 Kg) slow cooked in my special Marinade sauce. Served with Mustard coated Potato Wedges and Pumpkin Fritters.
ALL SOUPS R130. 00 per 1.2kg BUCKET
NEW...Rich Oxtail and Onion Soup (A dish to Die for)
FRAGRANT TOMATO AND BASIL SOUP
CHICKEN NOODLE WITH GINGER AND GARLIC and a dash of CHILI
POTATO & LEEK WITH PULLED SMOKED EISBEIN.
CURRIED BUTTERNUT SOUP WITH CRISPY BACON BITS (Yummiest)
BEEF & BEAN SOUP (High Protein Meal)
All Stews R150.00 per 1.2kg BUCKET
BEEF BOURGUIGNON...CHEFS CHOICE
MAMA'S HERBY MINCEBALLS ON A TOMATO BASIL SAUCE
POTATO AND CHICKPEA CURRY
SWEDISH LAMB STEW WITH PEARS AND STRING BEANS
CHICKEN WITH GARLIC, ROSEMARY AND LEMON IN A LIGHT GRAVY
Delicious Family Meals. All Cooked, You Just Need to Brown it in Your Oven and VOILA! Only R380.00 per Tray. A Complete Balanced Meal for 6! The Below Are Delivered in Aluminium Foil Trays. No Dishes to Clean
CHICKEN BAKE WITH POTATOES
Succulent Chicken thighs and drumsticks with crispy skin, baby potatoes, chunky Veggies & a host of herbs
SLOW COOKED PORK BELLY
On Braised Greens and Soft Fluffy Potato
SUCCULENT BABY CHICKENS STUFFED WITH PORK AND SAGE
Roasted in a Rich Stock & Herbs, Array of Seasonal Vegetables
SAVOURY HERBY FILLED CREPES
With Spinach, Herby Chicken Mince & Basil Pesto. Accompanied by a 3 cheese sauce. (12 pieces)
SMOKEY OVEN GRILLED SNOEK
With an Apricot Jam & Balsamic Glaze. Served with Honey Glazed Sweet Potato Slow Cooked in Cream
TENDER ROASTED MOROCCAN SPICED PORK RIBS
(1.5 KG) with Chimichuri Sauce & Crispy Roast Potatoes with Crispy Tenderstem Broccoli
HUNGARIAN PORK MINCEBALLS
In this One-Pan Paleo Meal, we Serve Paprika-Spiced Pork Meatballs with a Cauliflower "Rice", Dressed Up with Dried Figs and Watercress
GREEK RABBIT STEW
(In Red Wine Sauce)
This Recipe in Red Wine and Tomato is a Popular Greek Dish!
TRADITIONAL IRISH BEEF STEW
You'll Love This Flavorful Irish Stew Just as Much! A Combination of Carrots, Potatoes, and Onions. It is Simmered in a Beefy Guinness Broth
INDIAN CRAB CURRY
This Recipe Minimizes the Curry Flavor so That the Crab is the Focus of the Dish. Try Serving This Curry With Plain Boiled Rice and Plenty of Gravy
DELIVERED IN A 2 LITRE BUCKET (SERVES 4 TO 6) @ R280.00 per bucket
THAI CHICKEN RED CURRY WITH VEGETABLES AND ASIAN GREENS
RIDICULOUSLY DELICIOUS THAI COCONUT MUSSELS WITH POTATOES AND ASIAN GREENS
THAI SEAFOOD SOUP. CALAMARI, MUSSELS AND PRAWNS WITH FRESH HERBS AND ASIAN VEGETABLES
THAI CHICKEN NOODLE SOUP WITH LEMONGRASS
CHICKEN GREEN CURRY (A timeless Favourite)
Plant Based Dishes. Served as a Meal Option or a Side Dish
Drews Fabulous Plant Based Options Now Going For Delivery on Wednesdays and Saturdays. WhatsApp Your Order to 064 681 5608. All Vegetable Based Dishes Come in a Foil Tray and Serves 4. R180.00 Per Tray
OVEN ROASTED GARLIC CABBAGE STEAKS WITH TOMATO, & FENNEL GRATIN
Cabbage Brushed with Olive oil, and sprinkled with Garlic, Salt, and Pepper, and Oven Baked. Served with a
Tomato Fennel Gratin.
Raw Tomato Salads are Fresh and Tasty, but Baked Tomatoes are Rich and Luxurious. Especially when They're Layered Over Fennel, Tossed with Olive Tapanade, Creme Fraiche, and grated parm
HARISSA GREEN BEANS WITH SPICED CHICKPEAS & FETA SERVED WITH SPICY MAPLE GLAZED CARROTS
We Love Making Crunchy Chickpeas. Here, they Join Roasted Green Beans Tossed in a North African Red Chile Paste. Served with Spicy Maple-Glazed Carrots
Maple Syrup Adds a Touch of Sweetness to Counter Cayenne's Heat
CILANTRO LIME ROASTED CAULIFLOWER
Roasted Cauliflower Has a Nutty Flavor, and Adding Lime Zest and Cilantro Makes it Sing. Paired with Roasted Butternut Squash with Coconut Lime Dressing
ROASTED BROCCOLI WITH SOY SAUCE SHOWERED WITH SESAME SEEDS
Served with Ginger Beets Dressed in a Ginger-Orange-Apple Cider Vinaigrette, while they're Still Warm, so they Absorb the Sweet, Zesty Flavors
STEAMED CAULIFLOWER WITH CURRY BUTTER AND TOASTED ALMONDS
Accompanied by Charred Carrots with Griddled Goat Cheese.
Topped with Greens, Parsley, and Warm, Melty Rounds of Goat Cheese,
LEMON GRASS AND GINGER TEA-STEAMED VEGETABLES
A Flavorful Ginger-Infused Steam Cooks Layers of Cauliflower, Broccoli, and Yellow Zucchini. They get a Surprise Visit From Jerusalem Artichokes, a Sweet, Carby Tuber
RATATOUILLE-INSPIRED SUMMER VEGGIES
A DishUusing Zucchini, Eggplant, Pepper, and Onion Simmered in Tomato Sauce, Topped with Fresh Thyme and Basil. Will Pair with Any Protein.
STIR-FRIED TURNIPS AND CABBAGE SPIKED WITH CUMIN
Turnips Have a Sweet Flavor, Amped in this Recipe by Pressure Cooking Cubes of Them, and Then Sautéing Them over High Heat (Hello, Caramelization). This Served with Cider-Braised Kohlrabi Braised in Apple Cider, Sage, and Butter Brings out the Kohlrabi's Sweetness
GRILLED CAULIFLOWER STEAKS WITH FRESH CORN AND SPICY BLACK BEAN SALSA
Slicing Cauliflower into Steaks Opens up New Possibilities, Like Grilling. A Vibrant Salsa of Black Beans, Corn, and Tomatoes is a Zesty Addition to This Dish. With Protein, Fiber, and Vitamins, This is One Nutritious Side