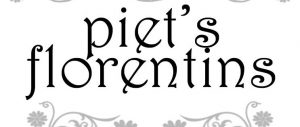 I originally started off by making fudge for the Melville Market about 12 years ago and ended up supplying a few restaurants from 44 Stanley to Melville and Parkview. A few years later I started baking florentins for the same restaurants, including Melissa's in Parkhurst and Dainfern.
I only bake to order and do not keep stock to ensure the freshest possible products. I use only the very best ingredients that money can buy, including imported fruit and nuts and genuine Belgian Dark Chocolate (70% solids). I sell the Florentins in batches of 32 but I am happy to supply larger quantities for special occasions like weddings & functions. Private or commercial orders welcome.
A single batch of 32 Florentins would make 2 excellent birthday or xmas gifts.
I have recently been supplying individually packaged product due to COVID.
Prices include local delivery (10Km).
32 Florentins: R300 (individually packaged: R395)
24 Plain Fudge: R120 (individually packaged: R186)
Call Piet today to place your order: 0839617719